Jenna Lacey '21 has been studying at the University of Tübingen since fall 2021. She is pursuing a MA in Public Policy and Social Change. This is a two-year program. She recently received a DAAD scholarship to finance her second year of study.
During her spring break she visited Professor Bork in Hamburg. They took the ferry from Blankenese to Landungsbrücken and visited the Elbphilharmonie, as well as many other interesting sites.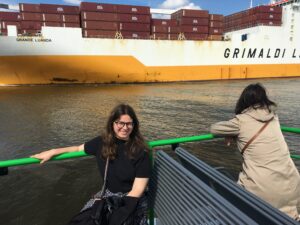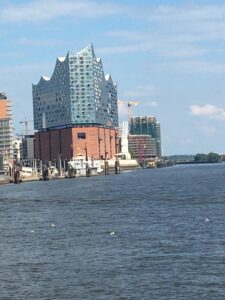 One evening Miles '23 and Anna '23 joined them to learn how to cook asparagus. In Germany asparagus is white and needs to be peeled—a painstaking process that is not for the faint of heart.