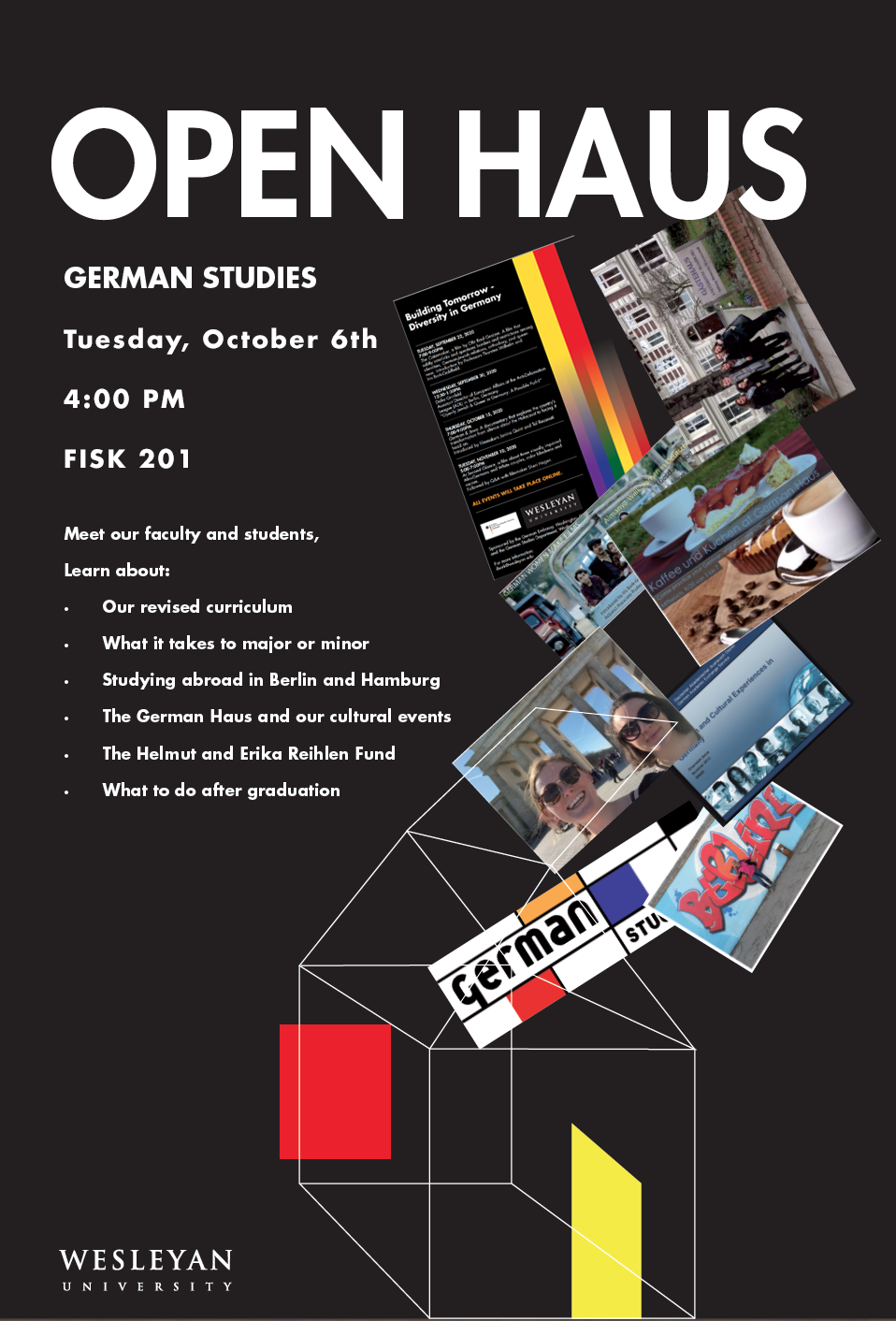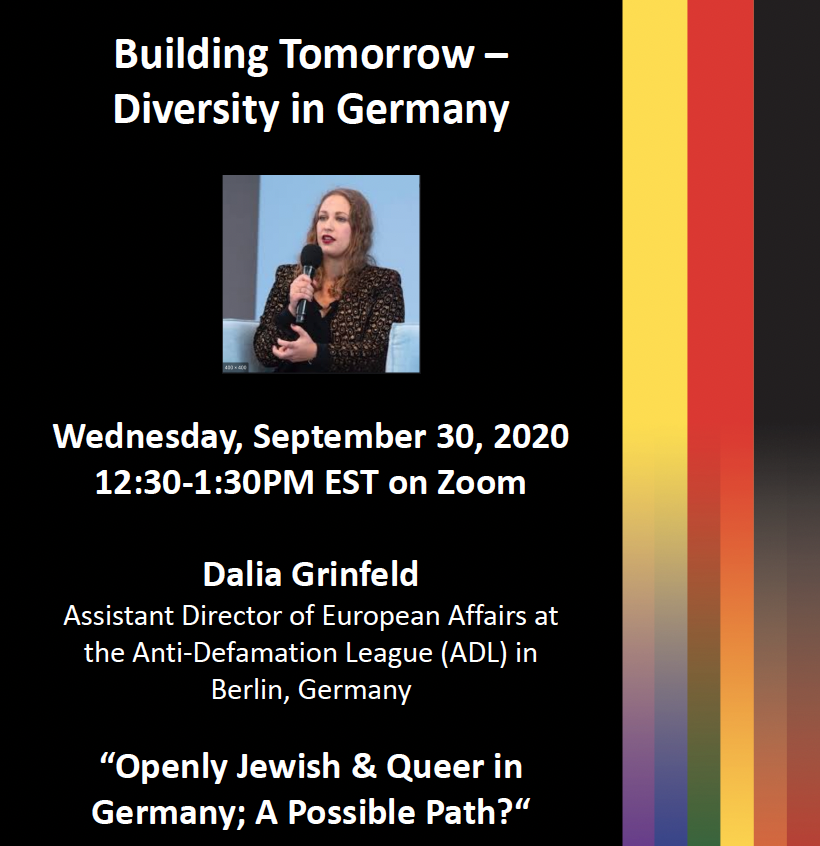 Dalia Grinfeld, Assistant Director of European Affairs at the Anti-Defamation League (ADL) in Berlin, Germany, will host a talk and Q&A about  "Openly Jewish and Queer in Germany: A Possible Path?"
Based in Berlin, Ms. Grinfeld manages ADL's programs in Europe and supports European Jewish communities in their advocacy efforts. Earlier, she worked as a Policy Advisor for the Council Presidency of the European Union. She is actively involved in women's rights and health issues, LGBTQI inclusion and innovative democracy. Her academic background is in Political Science and Jewish Studies, which she studied at the University of Heidelberg, Buenos Aires and Herzliya.
To REGISTER please click HERE
We will sent out the Zoom link a day prior to the event to all who have registered on the above link.
For more information, please contact Iris Bork-Goldfield or Thorsten Wilhelm.
This event is sponsored by the German Embassy in Washington D.C. and the German Studies department.