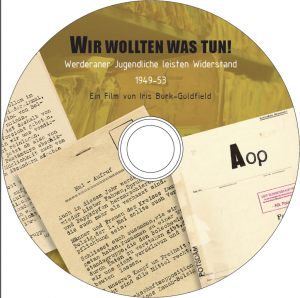 Iris Bork-Goldfield's documentary, We Wanted do Do Something! is now online. It is the story of her father and his friends who, in 1949-53, secretly wrote and distributed leaflets and other materials against the repressive Communist regime in the GDR. Several of his friends were imprisoned; eight of them were tried by a Soviet military tribunal in 1951, and executed a year later.
Iris Bork-Goldfield edited the film with Peter Cramer '14. She had the support of the Robert-Havemann-Gesellschaft, and Wesleyan University.
The film is also linked to the website of the Free University of Berlin.