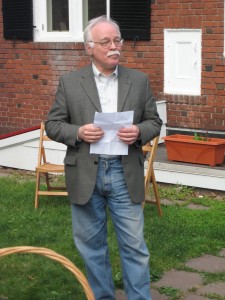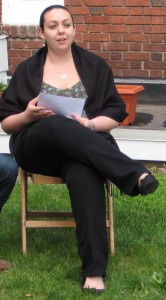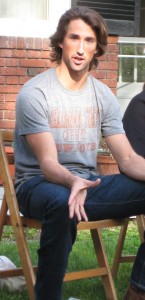 The party started off with Leo Lensing introducing our two senior thesis writers, Lynn Heere and Matthew Alexander. They both gave excellent presentations of their works. While Lynn talked about the German student movement in the Sixties, Matt introduced us to the German playwright, Lord Schadt.
Lynn Heere: "From Spassguerilla to Stadtguerilla: The Theory and Praxis of the West German Student Movement."
Matthias Alexander: "Lost Modern Love by German author Lord Schadt: A Translation and Adaptation."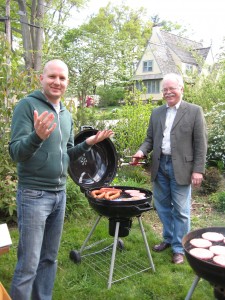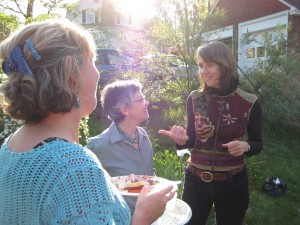 Leo Lensing thanked faculty members Krishna Winston, Uli Plass, Katja Straub, Angela Guliemetti, and Iris Bork-Goldfield for their many contributions to the department and its students.  Iris thanked Stefanie Schaffler for her excellent work as a Teaching Assistant.
Then it was time to barbecue, sample deviled eggs, stuffed breads, and the many different salads.