On May 8, we came together to honor our students and to celebrate the end of the academic year.
Here are some pictures: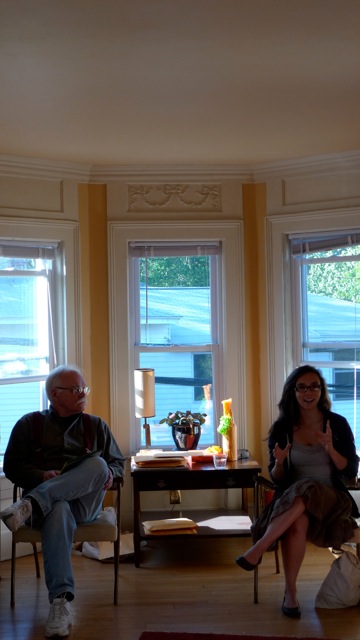 Heather Stanton '10, who is about to graduate with a double major in History and German Studies, presents her Honor-Thesis "Where German Hearts are Molded: Historical Memory and State Legitimation in the German Democratic Republic, 1945-1989."
The chair of the German Studies department Leo Lensing awards prizes to our students:Linnea Damer '10 won the Scott Prize, Heather Stanton '10 won the Prentice Prize, and James Gardner '13, Matt Alexander '12, and Katherine Wolf '12 the Blankenagel Prize. Adam Rashkoff '13, Adrian Rothschild '12, and Catherine Doren '13 received the annual Book Prize presented by the Department of behalf of the German Consulate in Boston.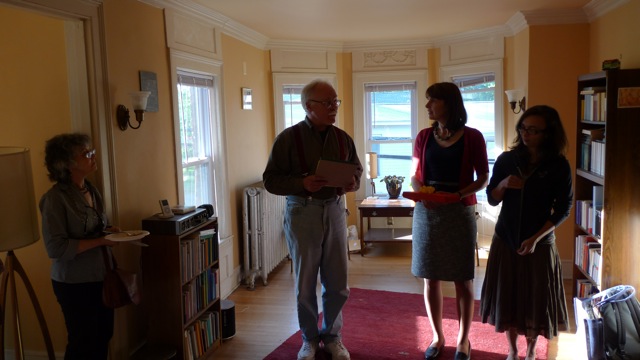 Iris Bork-Goldfield was honored for being an enthusiastic teacher, a great thesis-advsisor for Heather Stanton's Honor Thesis, and not at least a wonderful colleague.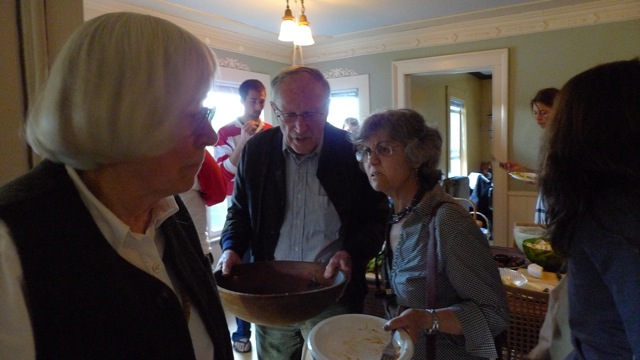 From left: Helen Reeve, Jerry Wensinger, and our colleague and Dean of the Arts and Sciences, Krishna Winston; in the background: Matthew Alexander.
From left: our students Anya Olsen and Catherine Doren, in the background: Matthew Alexander.
And now, we wish our seniors a wonderful and happy commencement, and everyone a joyful and sunny summer!!!