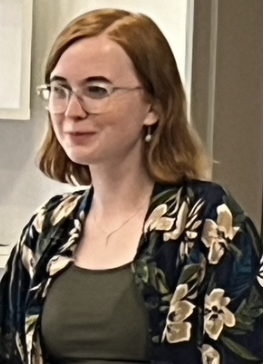 Anna Tjeltveit '23
In May, Anna graduated with a degree in English and German Studies. She received high honors for her joint thesis, which is a novella about environmental destruction in East Germany, titled "Our Future Has Already Begun." This summer, Anna is teaching Norwegian at Concordia Language Villages, the summer camp program where she has been teaching German for the last few summers. After the summer ends, Anna will be moving to Bremen, Germany, to take a Fulbright English Teaching Assistantship. She can't wait for her Fulbright year to start and to see what the rest of the future holds!
Linus Mao '23
After finishing up a busy senior year at Wesleyan as a COL and GRST major, during which Linus was awarded a DAAD master's stipendium for Media Studies in Germany and wrote an Honors Thesis titled "'Tiger's Leap into the Past': Cinema, Auteurs, and Time in Fassbinder and Godard," they will spend their two-month summer break back at home with their family in Shanghai, China. Linus plans to mostly study German, read books and watch films in preparation for doctoral work in German studies at UC Berkeley starting this Fall. Currently, Linus' project seems to have taken an unexpected Russian turn, as they are watching films directed by Kirill Serebrennikov and enjoying books by Vladimir Nabokov. Linus does hope that this small detour will eventually contribute to their research of German author W.G. Sebald, which Linus is determined to continue in their graduate studies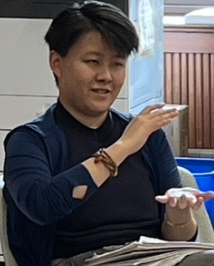 Miles Cohen '23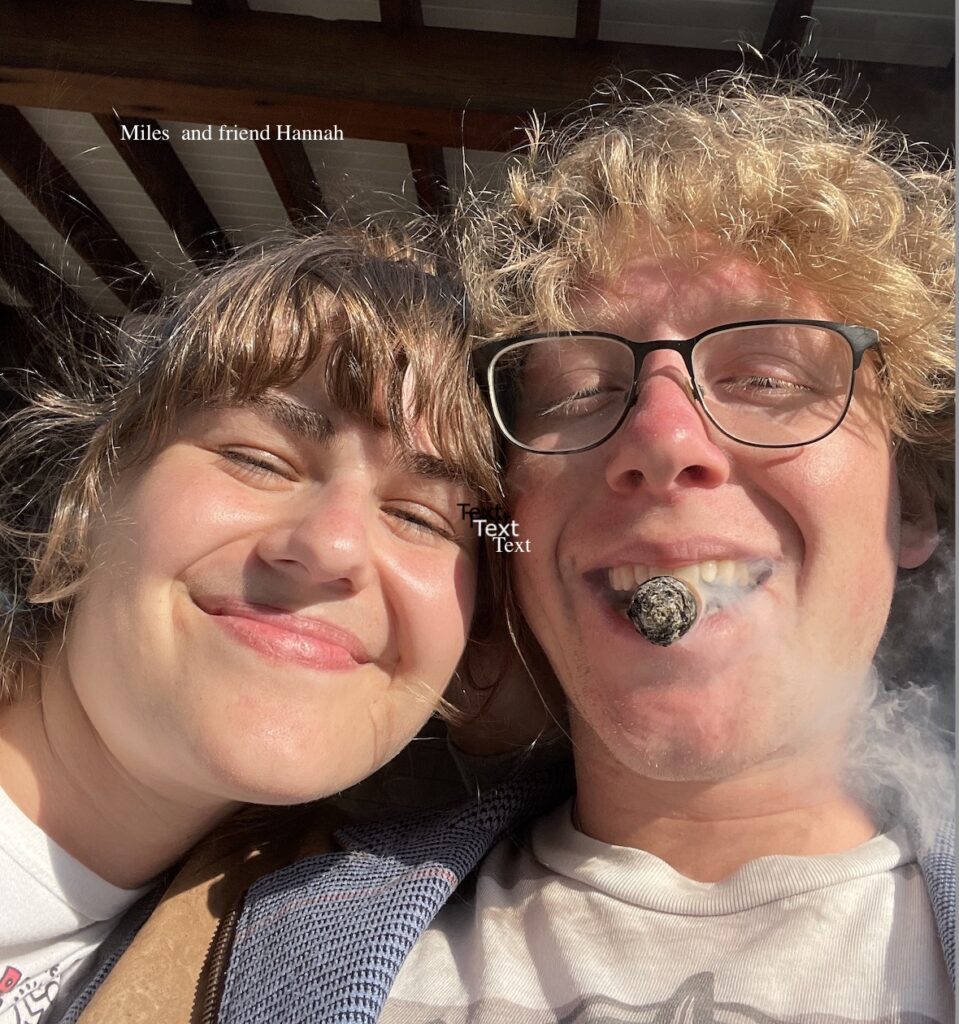 Miles left Wesleyan with a triple major in Government, COL, and GRST. He wrote the following to Professor Bork about his summer plan: "I was very happy to graduate Wesleyan as a triple major in the College of Letters, German Studies, and Government. I received High Honors in the COL and German Studies and Honors in Government. I wrote a senior thesis titled 'Symbols of Hate: The History of White Supremacy Through Symbolic Representation' and was awarded the White Fellowship from the Government Department and the Blankenagel Prize from the German Studies Department. I am currently living in Washington D.C. and working as a Research Analyst intern for the political and economic development firm Just Results. After the summer I will either stay in D.C. or move to New York City with some lovely friends, I have yet to decide. However, the future is bright! Huzzah!"
The honors theses will become available on Wesleyan's website Digital Collection.
Yasemin Schmitt '24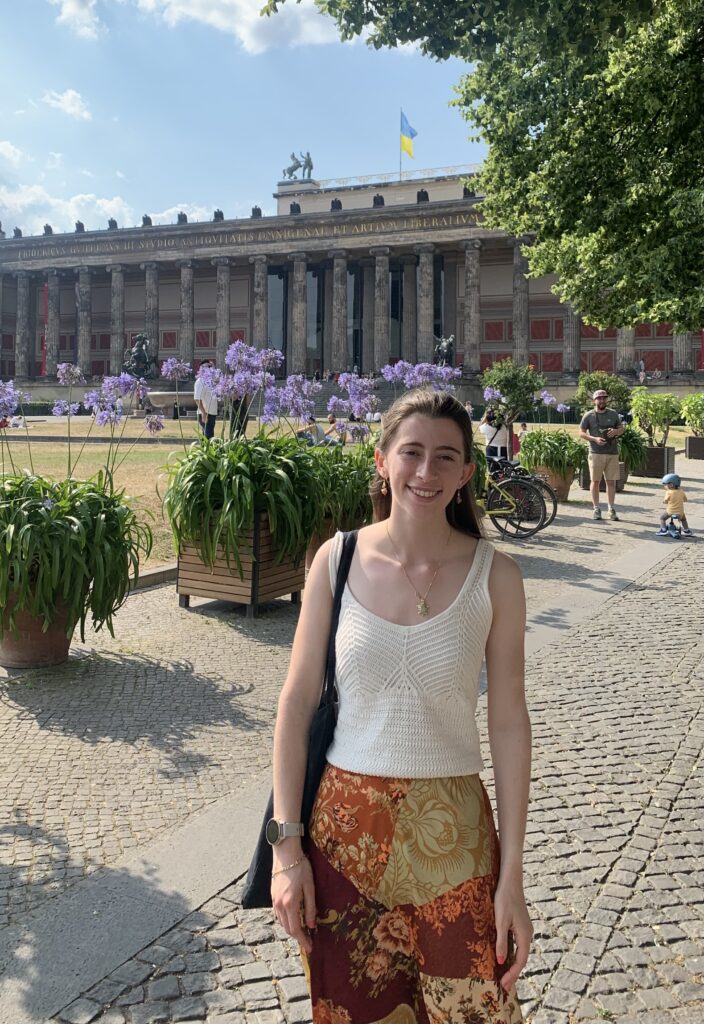 This summer, Yasemin will be attending a six-week-long study abroad program in Berlin at Freie Universität through FUBiS. She will be taking an intensive advanced German language class. Through her course and personal excursions, she is excited to be learning about Berlin's history and what daily life is like. Yasemin is also planning to travel to southern Germany and Turkey until the end of July to see relatives. Upon her return, Yasemin will spend time with family and friends and get ready for the fall semester.
On June 14th, I received the following email and photos from Yasemin and Spencer Klink '25 , who are both studying in Berlin:
Liebe Frau Bork,
es ist wirklich toll, dass ich in Berlin wohne und studiere. (…) Ich finde die Stadt so schön und man kann hier so viel tun. Es ist schwierig Berlin zu beschreiben, weil jeder Ort anders ist. Der Sprachkurs ist auch toll und ich habe viel Übung beim Lesen, Sprechen und Hören. Ich habe das Gefühl, dass ich nach nur einer Woche freier sprechen kann. Ich mache wenige Pausen und Fehler und kann auch schnelles Deutsch besser verstehen. Gestern habe ich ein Referat über Gedächtnisforschung ohne Notizen gegeben. Jeden Tag lerne ich so vielen Wörter und auch verschiedenen Arten von Sprachen.
Dieses Wochenende haben Spencer und ich Sarah und Elia gesehen. Wir sind zum Prenzlauer Berg und Mauerpark gegangen und haben zusammen deutsches Frühstück gegessen. Gestern haben wir uns für das Abendessen getroffen und gehen in ein Freiluftkino in der Stadt. Am Freitag fahre ich mit der Zug nach Heidelberg, um Lena zu besuchen."
Morgan Shaw '25
This summer Morgan will be staying in his hometown, Chattanooga, Tennessee, waiting tables.
Daniel Holt '25
In late May and early June, Daniel worked as Professor Bork's research assistant and translated a film script of the documentary by Tilman Bünz, Der SS-Mann und das Mädchen. Der Aufstand im Warschauer Ghetto 1943. (The SS Man and the Girl. The Warsaw Ghetto Uprising 1943.) The documentary aired on Germany's TV station ARD in early May and will be made available with English subtitles to the Wesleyan community in the fall.
This summer, Daniel will also be working at a summer day camp before returning to Wesleyan.