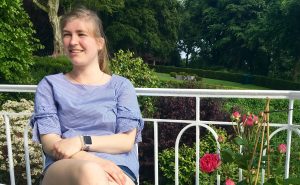 The German Department welcomes our Teaching Assistant Katharina Bueschler to the department. She will teach the Oral Practice Sessions for GRST 101 Beginning German and help organize German events on campus.
Katharina comes to us from Hamburg, Germany, where she studies British and American Studies at Hamburg University. She has been a long-time Scout and has travelled to many European countries with her group. We are excited that she brings her group leadership to Wesleyan.
Last summer, she met our five Wesleyan students who were studying at the Smith in Hamburg program and toured Blankenese, a suburb of Hamburg, with them and Professor Bork.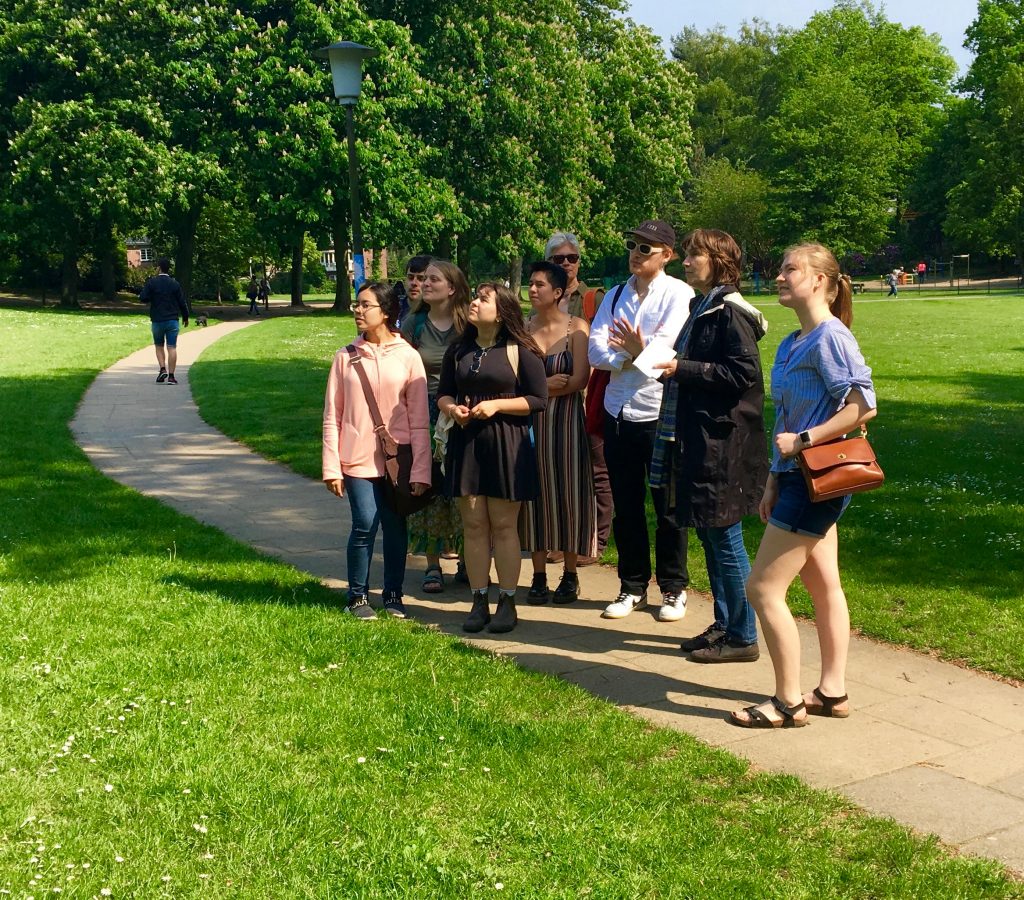 Katharina's hobbies are, but not limited to, hiking, singing, and traveling. She enjoys eating  Shakshuka, Lasagna, "Rote Grütze", and "Franzbrötchen". Some of her favorite musicians include Clueso and First Aid Kit, and Danube's Banks.