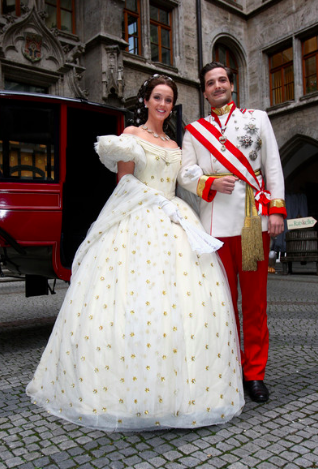 Familiar with Sissi, the Bavarian princess who later became Empress Elisabeth of Austria? You might have been familiar with the classical figure, cast by Romy Schneider. However, the sweet royal fairy tale is neither the true nor the whole story…Come to Boger 112 around 7 pm, October 13th and enjoy a German Musical. The screening is hosted by German Haus!
Elisabeth is a German-language musical commissioned by the Vereinigte Bühnen Wien (VBW), with book/lyrics by Michael Kunze and music by Sylvester Levay. It portrays the legendary life and death of Empress Elisabeth of Austria. 
This is a German musical, but English subtitle will be provided. So don't worry whether your German is proficient enough. There will be an intermission between Act I and Act II. Refreshments will be served. The audience is welcomed and encouraged to bring friends who might also be interested. 
Please contact Binxin Wang if you have any questions.