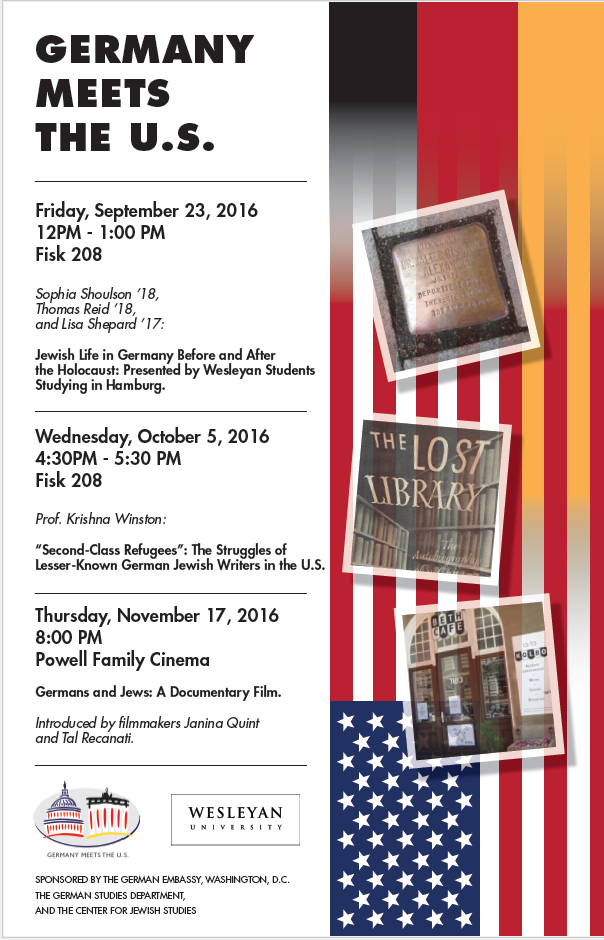 xxxxx
xxxxxxx
We launch our series "Germany Meets the U.S." next Friday, Sept. 23 in Fisk 208 from 12-1:00PM. There will be three short presentations on Jewish Life in Germany Before and After the Holocaust.
Thomas Reid '18: Jewish and Christian Faith in Dialogue. Religious Thought in Germany in the Shadow of the Holocaust.
Sophia Shoulson '18:  The Jewish History that I Didn't Learn in Day School. Personal Reflections on a Semester in Germany.
Lisa Shepard '17: "
Was
bist du denn?"  Reflections of a Mixed Identity in Germany.   ("So
what
are you then?")
All three students spent a semester in Hamburg, Germany. Please announce this event to your students. Lunch will be served.