Associated Professor Kohei Saito '09 teaches philosophy at Tokyo University. He received his BA from Wesleyan University where he also studied German. He did his PhD in philosophy at Humboldt Universität in Berlin, Germany. His Karl Marx's Ecosocialism: Capital, Nature and the Unfinished Critique of Political Economy (New York: Monthly Review Press, 2017) was awarded the most prestigious academic award for Marxian studies, the Isaac Deutscher Memorial Prize, in 2018. This makes him the youngest recipient of that honor. The book has been published in eight languages.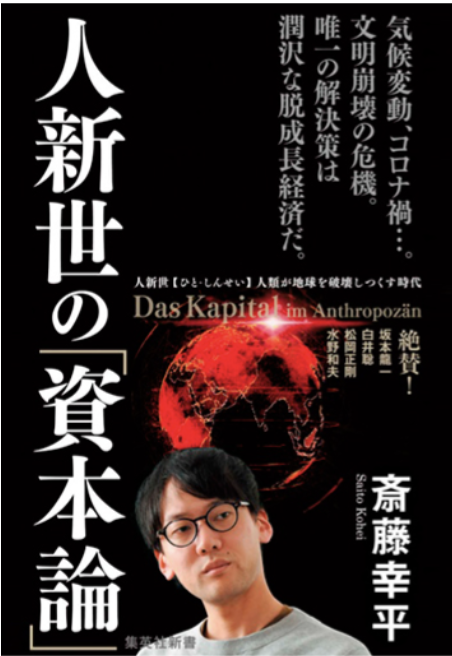 Saito's "Capital" in the Anthropocene (Tokyo: Shueisha, 2020) opened up a pathbreaking interpretation of Marx's theory of postcapitalism in the age of climate crisis, selling 500,000 copies in Japan. His introduction to Marx's Capital that was utilized as a textbook for a TV program on the NHK network has sold more than 100,000 copies to date.
Capital in the Anthropocene received "Best Asian Books of the Year" from the Asia Book Awards 2021 Committee.
His book was recently also reviewed in the German newspaper Süddeutsche Zeitung.

On September 5th, 2023 the NYT published the following article by Ben Dooley and Hisako Ueno.