These contemporary German productions represent diasporic characters of Central, West, South, Southeast, and East Asian descent in a variety of genres and intersecting themes including stereotypes, gender, generation, mixed race identity, class, disability, and more.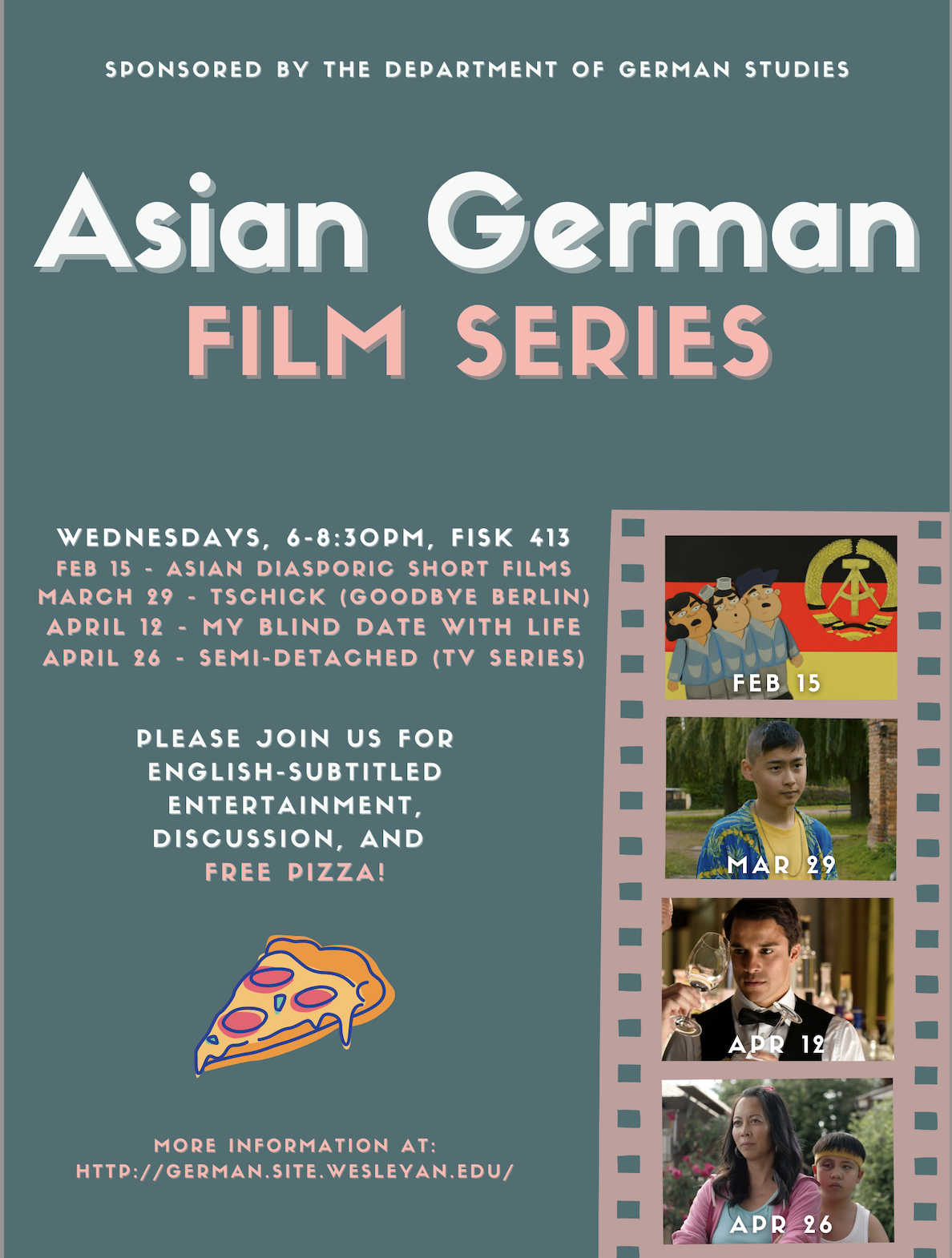 Trailers
(1) Get Up (Steh auf!), a 2019 short drama, directed by Seung-Hyun Chong. Taeshik, a German-born 26-year-old of Korean descent is torn between his Korean upbringing and his life in Germany. (2) Fruits & Vegetables (Obst und Gemüse), a 2017 short comedy-drama by Vietnamese director Duc Ngo Ngoc. At first glance, the Vietnamese greengrocer and his employee, who is as attached to the Berlin soccer team FC Union as he is to alcohol, have little in common. At second glance…
Tschick (Goodbye Berlin), a 2016 coming of age film, directed by Fatih Akin, based on Wolfgang Herrndorf's bestselling novel Tschick. The film depicts two teenage outsiders from Berlin who steal a car and go on an eccentric roadtrip through Germany that will probably change their lives.
My Blind Date with Life (Mein Blind Date mit dem Leben), a 2017 biopic, directed by Marc Rothemund, based on the autobiographical book by Saliya Kahawatte. An ambitious young man struggles to achieve his dream of becoming an employee in a Munich luxury hotel despite being strongly visually impaired.
Semi-Detached (Doppelhaushälfte), a 2022 German TV comedy series. A family moves from hip Berlin to a semi-detached house in the idyllic countryside and gets to know their very different neighbors…