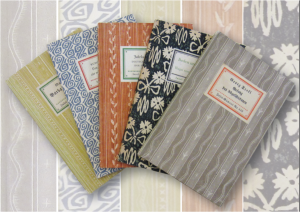 SAVED FROM EUROPE: THE KALLIR FAMILY COLLECTION OF AUSTRIAN AND GERMAN LITERATURE
WEDNESDAY, OCTOBER 24, 2012 —  4:30 – 6:00 PM
SMITH READING ROOM, OLIN MEMORIAL LIBRARY
252 CHURCH STREET, MIDDLETOWN
In 1939, the Austrian art-dealer and publisher Otto Kallir fled war-torn Europe, bringing with him to New York his irreplaceable art and book collections.  In New York, he started his life over, establishing a new art gallery (the Galerie St. Etienne, still operating today), a publishing house (the Johannes Presse), and becoming one of the central figures in circles of Austrian émigrés in the U.S., maintaining his many contacts to leading artistic and literary figures of his day.  The Kallir family has generously donated Otto Kallir's book collection of Austrian and German literature to Wesleyan University, highlights of which are on display in Olin Library from October 19 to November 27, 2012.  The collection features first editions, signed copies, books inscribed to Kallir and his wife, fine press books, several unique manuscript items, and more.  An opening reception will be held on Wednesday, October 24, from 4:30-6pm, with remarks by John Kallir (Otto Kallir's son), and a short talk about the collection by Wesleyan Associate Professor of German Studies Ulrich Plass.  The event is free and open to the public.
SPONSORED BY
The German Department, Olin Memorial Library, Special Collections & Archives, and the Friends of the Library