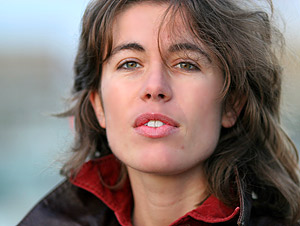 The German Studies Department and the Shapiro Creative Writing Center invite you to meet Andrea Grill on Monday, February 21, 2011, at 4:30 p.m. in Downey House Lounge. Come listen to her stories and participate in the discussion to follow.
Andrea Grill will read from her latest novel Das Schöne und das Notwendige (Beauty and Necessity), and other stories in German and English.
In her latest novel, published in 2010, Andrea Grill discovers a new aesthetic for transnational capitalism. In her story two poor but clever friends have an idea how to turn "straw into gold." Their scheme has only one problem, they need an Asian civet cat. But where can they find one, and will it survive in a small apartment on the fifth floor?
Andrea Grill was born in Bad Ischl in 1975 and studied in Salzburg before earning her doctorate in Biology at the University of Amsterdam with a dissertation on "The Evolution of Butterflies Endemic to Sardinia." She writes prose, poems and essays and translates from Albanian. In 2010, she was a Max Kade Scholar at Rutgers University, New Jersey.